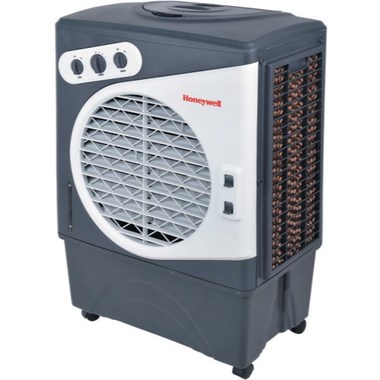 Does your property suffer from having condensation or mould? You should consider purchasing a dehumidifier. A dehumidifier can help to reduce the humidity levels in your kitchen and bathrooms and make it less receptive to allergens and reduce the odour that might come from mould and mildew.
At Wholesale Heaters, we stock a wide variety of industrial and commercial dehumidifiers.
We will identify some of the factors to think about when buying a dehumidifier including, the types of dehumidifier, what features you might want it to have and the cost. This useful guide will help you choose which type of dehumidifier would suit your requirements.
Why Do I Need a Dehumidifier?
Here are some of the signs you might notice in rooms with high humidity:
There might be water stains on the walls or ceiling in your home.
An unpleasant musty smell.
The appearance of condensation on windows and patio doors.
You might find mould on walls and in corners of rooms.
What Are the Different Types of Dehumidifier?
You can choose from two dehumidifiers:
Refrigerant Dehumidifiers – A refrigerant dehumidifier uses a fan to draw in the air through a filter which then passes over a metal cooling plate within the dehumidifier. Any moisture in the air hits the metal plate and then drips down onto the plate. This process continues until the level of humidity has been reduced. The refrigerant dehumidifier is designed for environments with a higher level of moisture.
Desiccant Dehumidifiers - This type of dehumidifier is the most efficient when used in cooler temperatures, for example, a garage. A desiccant dehumidifier extracts water from the air using an absorbent material. After the water has been absorbed, it is then heated, and it then trickles into the water condenser.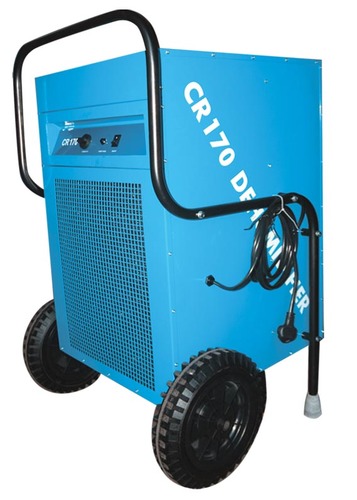 What Features Should Your Dehumidifier Have?
When deciding on a dehumidifier, you should also consider its capacity and the features that it comes with. When determining the size of your dehumidifier, it depends on the extent of the area you would like to use it on. Dehumidifiers can hold from 0.5 to 20 litres of water. If you have a small room, the best option would be to choose a dehumidifier with a lower capacity. Whereas if you want to lower the humidity level in a number of rooms throughout your house, we recommend that you choose a bigger model of dehumidifier. You ought to try our Broughton CR40 (230V Mighty Dry Dehumidifier for your larger projects.
How Much Does a Dehumidifier Cost?
Dehumidifiers tend to vary in price. Depending on the features that a dehumidifier comes with will determine what the cost will be.
Browse our range of commercial and industrial dehumidifiers today or call us on 0800 6444 308 if you have any questions about our products.