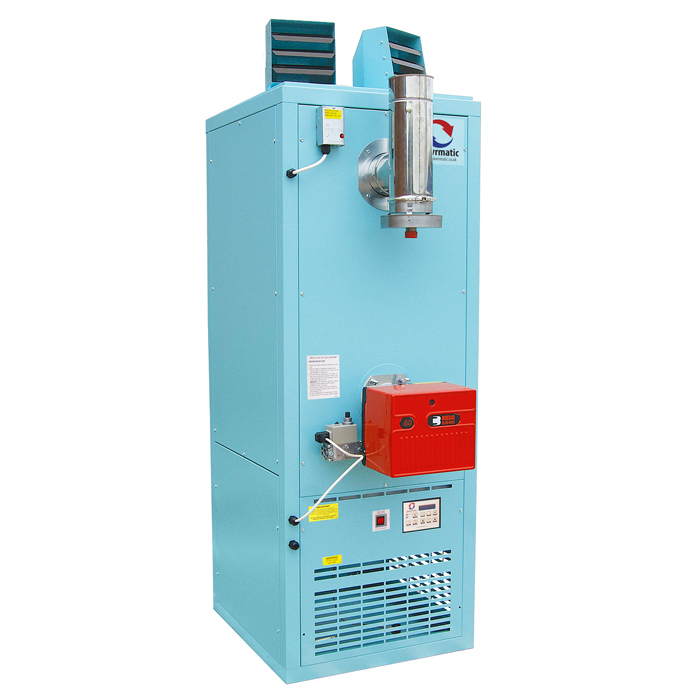 Warm air heating has been a popular heating choice for warehouses and large retail spaces for many years. Below we explain some of the many benefits of warm air heating and explain why this type of heating remains so popular today.
Saves energy and money

Warm air heaters are practical as you can adjust the amount and flow of heat that they produce. Many modern heaters have several heat settings, as well as the option to oscillate. Many models will also keep the space at a constant temperature, helping to reduce those energy bills. You can reduce your energy costs even further by using destratification fans, a wise addition if heating large areas with high ceilings as they help to evenly distribute the warm air.
Heat the entire space

When heating a warehouse or other large industrial space, it's important that every inch of that space is heated with no cold spots. This is for the benefit of both workers and the goods within it. Warm air heaters do heat the entire space, unlike radiant heaters which only heat the area that is directly in front of them.
Place heaters anywhere in the space

A warm air heater is incredibly flexible as it can be placed anywhere within the building. It can be wall mounted, hung from the ceiling, or used as a standing heater. This means that this type of heating system can be used in any space. If you need to heat a space with dense racking, then a warm air heater coupled with a large fan can help to evenly distribute the air, this is known as air rotation heating.

Wholesale Heaters have a wide range of warm air heaters on offer that includes those by Powrmatic, Benson, Reznor and Ambirad.

Our full range of warm air heaters can be found on our website. To find out more about how warm air heaters could benefit your business, then please do give us a call. You can also order directly from our website. We provide free UK delivery, and we will beat any other quote - guaranteed. We also offer a UK wide installation service so you can be up and running quickly.