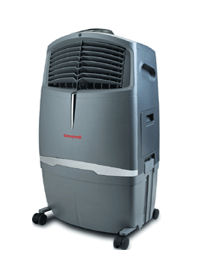 The warm summer months can get extremely uncomfortable depending on where you live, so it's important to have a solution that helps you to stay cool and comfortable. The only issue with the majority of solutions is that they can be expensive. That's where evaporative coolers come in. These coolers can make a great alternative to other solutions, as they are eco friendly, healthy, and cost effective. Of course, there are some things you're going to want to think about before you purchase.
An Extremely Effective Cooling Solution
An evaporative cooler is an extremely effective cooling solution. These coolers are most effective during the hottest times of the day, and when humidity levels are below 50 percent. This means that you can rest assured that even when it's super hot out, your cooler will do what it says on the tin.
Save Money On Your Cooling Solution
This type of cooler allows you to save money on your utility bills. Coming in at a lower overall price point, these coolers are far more energy efficient, and are much more environmentally friendly than traditional air conditioning systems. If you needs a great cooling solution on a budget, this solution could be a better option.
Find A Design And Size To Suit You
There are many designs and capacities available when it comes to making your purchase. You can find a cooler that will help save floor space, or one that will cover a larger area depending on your needs.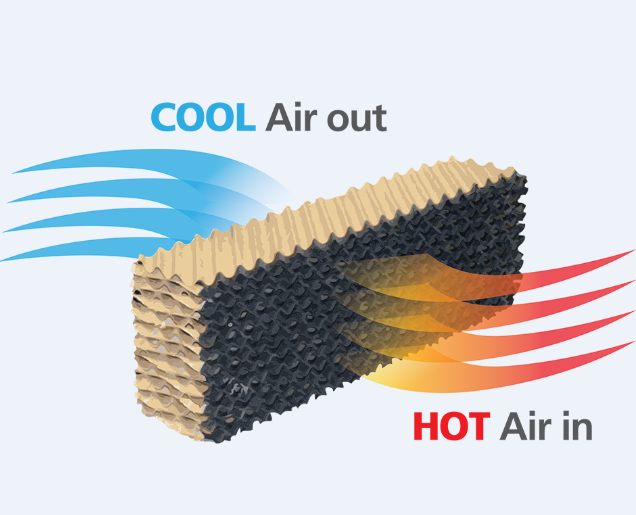 Better For Those Who Are Environmentally Conscious
For those environmentally conscious buyers, this type of cooler is less harmful to the environment. The cooler simply draws in air which is expelled with evaporated water which lowers the room temperature. You can rest assured that this solution will be kinder to the planet.
Very Little Maintenance Needed To Keep In Good Condition
These coolers require very little maintenance overall. Basic refilling, cleaning and proper storage/shutdown of the appliance are the main factors in determining the performance and life of your evaporative air cooler, so you need to make sure you perform these basic tasks if nothing else.
Depending on the type of cooler you have, you may need to do a few other things too. You may need to change the moisture pads, clean the pump, and oil the motor. To shut it down during the winter, you should first drain any excess water from the cooler and water supply line, disconnect the water line, cover the cooler, and then proceed to unplug it from the power supply. This is so important, especially if it will not be used for an extended period of time.
Hopefully, this has given you a good idea of why an evaporative cooler could be beneficial to you. You can save money and time, as well as help the environment with this effective cooling solution.
At Wholesale Heaters, we stock a variety of coolers by Fral and Cool-Space. View our full range of evaporative heaters online or call us free on 0800 6444 308 to find our more information.